Recently on our our drive to Alaska from Idaho we were able to fish the Skeena River for a day in late April.  I had never fished the Skeena River system in British Columbia, Canada but know that it produces some giant steelhead and King salmon. This was a chance for me to go see a new outfitter for us at Outdoors International and fish the famed river I had heard so much about. I had been in contact with the outfitter and one of the guides for some time but wanted to go see the river, lodge, and area before feeling confident sending our clients there.
We met Brandon the head guide at the lodge at 5:30 am and got our gear on.
We had slept in the jeep about 50 miles up the road at a pullout and really only got three hours of sleep that night after driving 18 hours. Brandon ordered up a fresh pot of "guide strength" coffee to fill our thermos and we were off to the river. The short drive was gorgeous, the Skeena River cuts through a large valley with snow covered mountains on each side.
We dropped the jet boat in just below the town of Terrace where the**** Kala**** river meets the Skeena.
The recent rains had the river a little high and off color but in good enough shape to fish it. The stained river held 1-2 feet of visibility which is plenty as you have to swing your fly right in front of em anyways. We started down river and got our feet wet swinging a long run. Our Spey casts are good but not great and Brandon helped give us a few pointers on this warm up run.
The next run we stopped at was where the river braided back out and we parked the boat on an island. Lacey started at the top and I was at the bottom end. After an hour I heard her yell in frustration as she got a pull but the fish didn't stick. It was a start and got me to continue fishing hard.
We fished four more runs that all looked promising but with no luck.
This water is set up perfectly for swinging flies, every spot we fished I felt like it could happen at any time. It was getting late in the afternoon and the wind was starting to blow pretty good to really screw up our casting. Lacey was at the head of a really nice run where a clear running creek came in and all of a sudden I heard her yelling. I looked back to her rod bent over and saw her line tight with a nice steelhead attached to it coming out of the water! Brandon was already on his way up the gravel bar to her with the net. I got there just as they scooped him up. It was a nice steelhead and we were all excited, but not your average fish for the Skeena. Still a shot of whisky was in order. Under tough conditions, being late in the season, and only having one day to fish we were happy to have not gotten skunked!
We swung one last run for the day and headed back to the lodge to check out the rooms and amenities.
The place is incredible and there is no other fishing lodge like this in the area. It is 5-star from start to finish and sits on the Skeena about 20 minutes from Terrace surrounded by beautiful snowy mountains. They have a large main lodge where you will eat and hangout after your day of fishing, log cabins that sleep 2-3 as well as a wood fired sauna and smokehouse for salmon if you choose to keep any and want them smoked. Also on property is a few hotel like rooms, pool tables and workout area, as well as a relaxation area with options for a massage, electric sauna and steam sauna.
We were impressed with this Skeena River Outfitter.
This outfitter has good permits to guide clients and British Columbia does a great job or regulating the number of guides on the rivers and also makes it so not just anyone can guide but only highly skilled and knowledgeable guides get in. If you fish with them you will have over 90 miles of the Skeena, the Kitimat River which is smaller and offers three floatable sections – no motors here. The Kitimat has a great steelhead run as well as excellent king fishing with a two hand rod. They have many smaller rivers and tribs in the area they can take 1-2 anglers on per day. You can also opt to do some helicopter fishing and get taken to different remote rivers to fish or get dropped off for a float trip. Lastly you can do a day of ocean fishing out of Prince Rupert as well if you want to bring extra salmon or halibut home this is a good option. Of course all of the steelhead on the Skeena and area rivers is catch and release. The kings you can keep one fish within a slot size and in late July and August silvers are available.
When to go steelhead fishing on the Skeena River.
If you are primarily targeting steelhead the best months are August, September, and October but they are present nearly the entire year. The spring fishery is not advertised very much but you can have great fishing for huge steelhead from March to the first 3 weeks of April before run off starts, you likely won't see another soul on the river during this time either.
One thing you have to understand is this isn't a numbers fishery and most steelhead rivers aren't.
This a special river that offers the opportunity at a 20+ pound steelhead or 40+ pound king. You can expect to fish hard weather with fly or spin gear and catching 4-5 fish in a week is considered a good week. Just remember the ones you do catch will be quality fish and quality over quantity wins with me!
I like steelhead fishing because you do have to work hard and it is a real challenge to land one. The effort put forth and possible days without a fish offer you an unforgettable experience when you do get lucky and finally get to touch one!
You can guarantee we will be back in fall to chase these steelhead again with Brandon. Brandon is a skilled guide and I can tell he is very passionate about these fish. I asked if he were given one river to guide steelhead on for the rest of his life what it would be and he answered without hesitation "The Skeena".
Are you interested in booking a fishing trip?
Ask For Pricing or More Information
Here are some more fishing trips that you might like:
Ask Us About a Hunt Request pricing and availability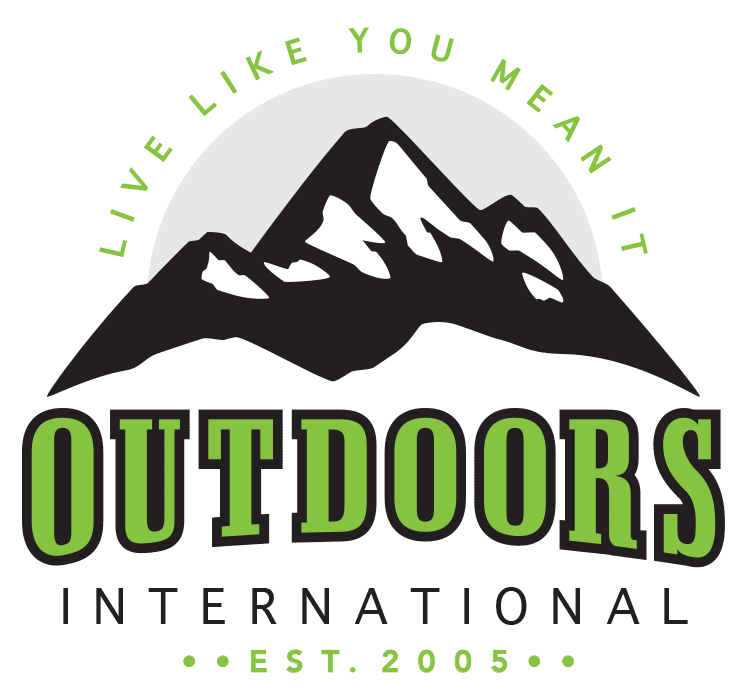 Discover why thousands of people have trusted Outdoors International to help plan their hunt.
Outdoors International has a team of hand-selected hunting experts to help you book your next hunt. Our job it is to help you in researching, booking and planning a great hunting trip with one of our amazing outfitter partners around the world.
My hunt was absolutely top notch.
The outfitter is a fantastic man and incredibly hard working and knowledgeable, there is no doubt he will do everything within his power to make peoples hunts successful and enjoyable. I plan to do it again with him next year for sure.
Wade Zuver
Our hunt was excellent.
We saw bucks every day along with all other sorts of wildlife. Mountain goats, bears, and foxes were common sights. Fishing and crabbing was special bonus. The food was excellent, the crew was amazing. Outdoors International did a great job of finding exactly what we were looking for.
Jesse Neveau
What an amazing experience!
The hunting lodge was out of this world!, Rooms, food and the scenery were all A+. Our guide was exceptional and had us on Shiras moose all five days. We saw over 30 total with at least 10 bulls. They had a plan for everything including taxidermy and game processing.
Kayla Redmon
LET'S START PLANNING YOUR NEXT TRIP
Be specific so we can find exactly what you're looking for.