There's no place like South Dakota to hunt pheasants! Since 1919, the tradition of pheasant hunting has brought friends and families together in holiday-like fashion. Every year opening weekend brings unprecedented enthusiasm, excitement, and activity to cities and rural communities across the state.
Annual pheasant harvests by hunters in South Dakota usually number over 1,000,000 roosters!
But that's not all. Pronghorn antelope, bighorn sheep, mule deer, whitetail deer, mountain goat, mountain lion, bison and wild turkeys are also hunted in South Dakota. Whether you're a seasoned hunter or a beginner, this guide will provide you with all the information you need to plan your next bird hunting trip to South Dakota.
Hunting Birds in South Dakota
South Dakota is the pheasant hunting capital of the world. The average annual pheasant harvest during the past 10 years is 1.2 million roosters!
In addition to pheasants, South Dakota has some great sharptail grouse hunting. You can also find the occasional Prairie chicken and covey of Hungarian partridge.
Great habitat, with a diverse mixture of grassland, crops, wetlands and shelterbelts.
High numbers of wild birds, and long seasons.
Most of South Dakota is privately owned, so permission to hunt is required, but public lands such as Game Production Areas and Walk-In Areas offer choice habitat for pheasants.
Early in the season, pheasants are scattered in small groups, but winter's fury concentrates birds into heavy cover. Tree strips, cattail sloughs, and dense weed patches hold pheasants at this time of year. Don't buy into the myth that opening day is the best time to hunt.
There are a number of great pheasant hunting guides and lodges that we can refer you to if a DIY hunt isn't for you.
Best hunting locations in South Dakota.
South Dakota is known for its vast and diverse hunting grounds, making it a popular destination for bird hunters. Some of the best locations for upland bird hunting in South Dakota include the Black Hills National Forest, the Missouri River Valley, and the grasslands of the eastern part of the state. Each location offers unique terrain and bird populations, so it's important to research and choose the best location for the type of bird you want to hunt. Additionally, be sure to obtain any necessary permits and follow all hunting regulations in the area.
Are you hunting birds in South Dakota this year? We'd like to help you book your trip.
Ask Us About a Hunt
Request pricing and availability

Discover why thousands of people have trusted OI to help plan their hunt.
Outdoors International has a team of hand-selected wingshooting experts to help you book your next bird hunt. Our job it is to help you in researching, booking and planning a great bird hunt, so you can just show up and shoot.
From Our Bird Hunting Blog:
Grouse hunting is all about habitat...and the habitat depends on the subspecies of grouse you [...]
An ideal bird dog may be defined broadly as the one that a certain hunter [...]
When most people think of Alaska, they think big game hunting or fishing, but Alaska [...]
High volume wingshooting is a breathtakingly stimulating and arduous activity that requires diligent practice, unwavering [...]
If you're looking for a unique waterfowl hunting experience, then Alaska duck hunting is it! [...]
Our hunting consultants will do their very best to see that you do not have [...]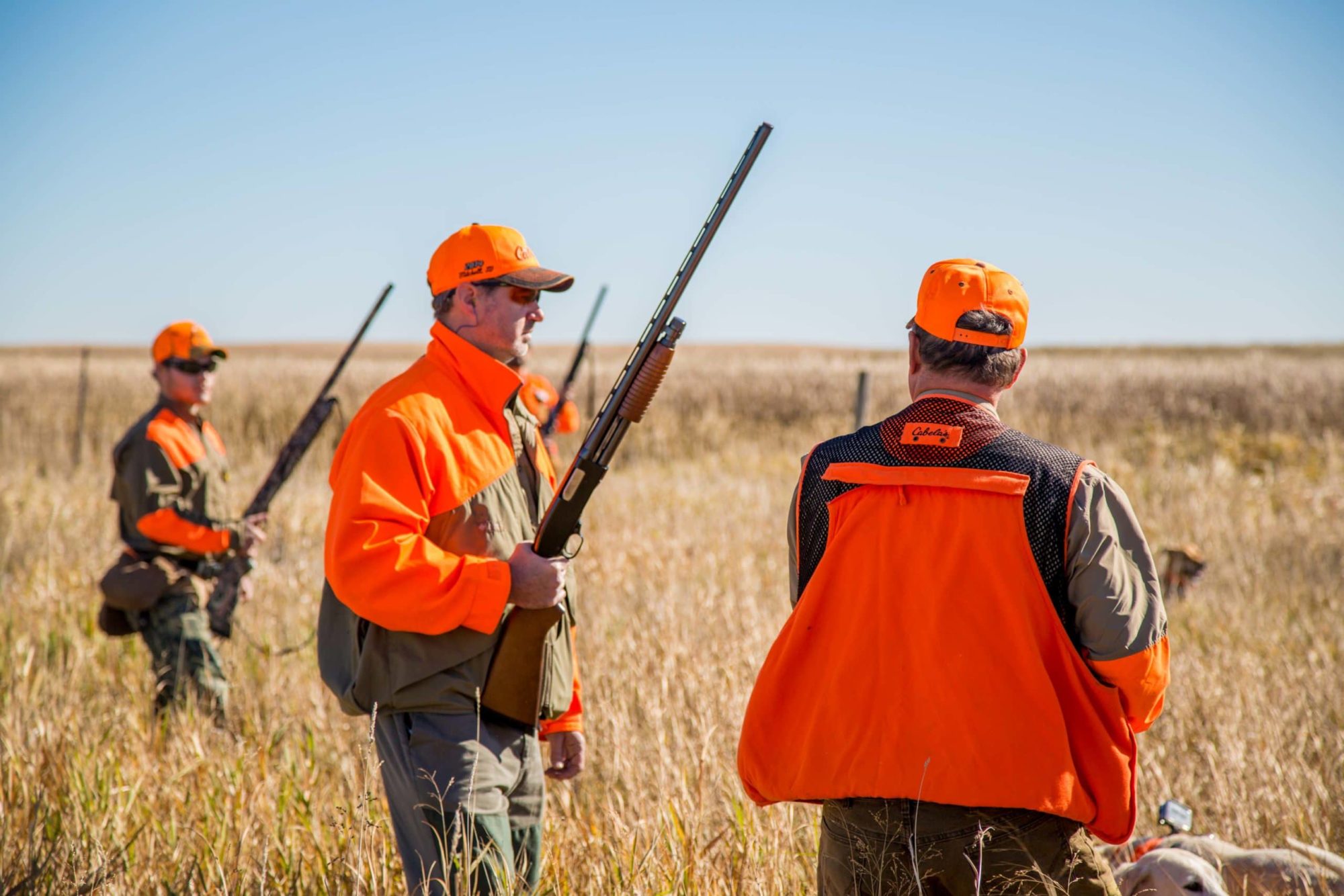 Wingshooting basics are really pretty simple, similar methods are used for all types of upland [...]
I went on another Nevada chukar hunt with one of your outfitters this October outside [...]
Are you an avid hunter and angler looking for a unique adventure? Cast and blast [...]
In this post, we present to you four of our most highly-rated, affordable trips that [...]
We recently completed a survey asking hunters what their top five dream hunts would be. [...]
I enjoyed the facilities and the various hunting opportunities twice last year.  I am coming [...]
I have visited this place last year and it was my first time in Mexico [...]
I have hunted and fished in Mexico for many years now, and I can say [...]
LET'S START PLANNING YOUR BIRD HUNT
Please be specific so we can find exactly what you're looking for.