Hunter: Jared Griffith
Date: January, 2014
Trip Taken: Texas Scimitar Oryx Hunt
Consultant: Russ Meyer | OUTDOORS INTERNATIONAL
He is all that and a sack of chips when it comes to hunting and he is an authoritative Grand Poobah on anything archery hunting. Russ is just flat cool to hang with also. It was an amazing trip fueled by laughter and the making of a new friend Darryl Worley along the way. It is funny what conversations can start with what camo pattern you wear on a plane. Let me tell you Daryl Worley is a man strong in his convictions as a Christian, Country Music Legend, Father and Hunter. He is also just a flat awesome guy to chat with.
Outside of the high fences, the whitetails were not huge by any stretch of the imagination, so I decided I would tag out quick. I was going to get the first whitetail that came along and focus on either exotics or feral hogs. I sat in a brush blind on heavily used trail the first night out. I had a small button buck walk 22 yards away. It was a double lung from the Mathews and it was BBD "Baby Buck Down", with in 40 yards. The Mathews Creed had performed flawlessly, and the G5 broadheads
did the trick also. Wow I just realized I shot my first whitetail and I did it with a bow. That was pretty cool, even though he was small he tasted amazing! Almost as good as an axis deer.
The focus now was on a blackbuck, I thought they were amazing animals.
Blackbuck pedestal mount is what I was thinking. I worked out a deal with the outfitter on the trophy fees, and we set out looking for my blackbuck. Guess what they never arrived, never saw any I guess that's why they call it hunting. We saw whitetail, and other animals but no black buck. Then it sounded like the ground was coming apart, as a small herd of Oryx Scimitar antelope came in to water. I saw the markings of the body, and the horns and it was a done deal.
I was in a brush blind 24 yards away. I had wary whitetails to my left in my peripheral vision. I had eight Scimitar Oryx in front of me, and it took about one minute per inch till full draw. I put the pin right where I wanted my arrow to go, and BAM! The Scimitar hit the ground, I was about 2 inches high and had spined it. My guide told me it was the first Oryx Scimitar bow kill ever on the ranch. We left the blind and I sunk a second arrow into the boiler room. I had a great trophy.
This is where our Friends Mr. Raccoon comes into play.
After dinner Russ and I were not tired, so we thought we would stay up listening for pigs. After freezing for a while at least I was, we called it a night. That was until we saw a pair of eyes staring from a big Oak Tree. Hmmmm this sounded much funner than having a bedtime. We put the worlds worst stalk on the tree, talking and laughing because he wasn't going anywhere. Russ hit him with the green light, I used my Black Diamond headlamp
to light my pins and I let and arrow fly. I wasn't sure if I hit him or not, I thought I could hear him peeing though. I told Russ to watch out he was urinating, he laughed and said I'm pretty sure it was blood.
I couldn't believe it, I had hit him and he was still in the tree. I knocked another arrow and let it go, the same sound again and Russ started laughing. He said hey Tommy I think he is peeing again. This started the uncontrollable laughing, which went to a new level when the Raccoon fell out of the tree five seconds later. Arctic grizzly is next!
My consultant's communication before, during and after the trip was perfect, I couldn't have asked for more.
My consultant was very knowledgeable, and a pleasure to talk to.
Would you book another trip with OUTDOORS INTERNATIONAL in the future? Yes.
Can we use your stories and/or photos on our website? Yes.
Can we use this in social media? Yes.
Ask Us About a Hunt
Request pricing and availability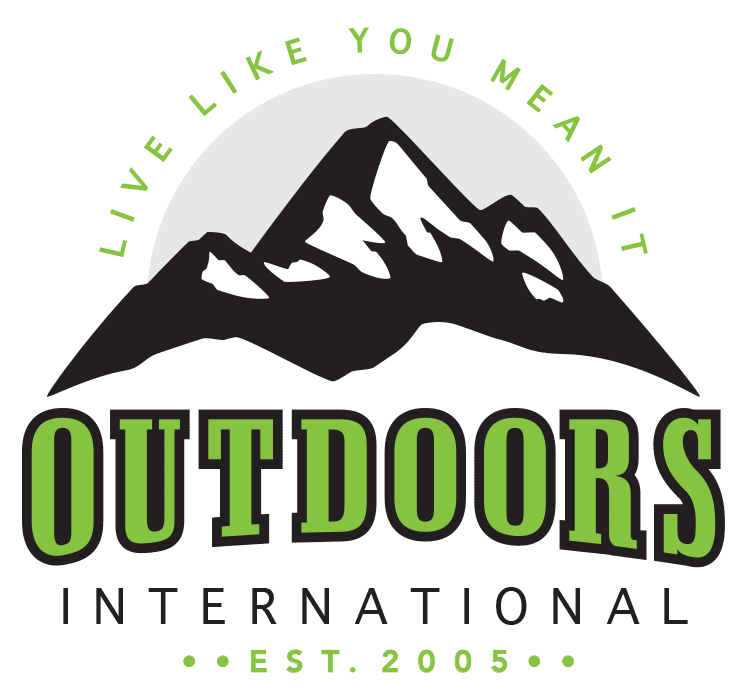 Discover why thousands of people have trusted Outdoors International to help plan their hunt.
Outdoors International has a team of hand-selected hunting experts to help you book your next hunt. Our job it is to help you in researching, booking and planning a great hunting trip with one of our amazing outfitter partners around the world.
My hunt was absolutely top notch.
The outfitter is a fantastic man and incredibly hard working and knowledgeable, there is no doubt he will do everything within his power to make peoples hunts successful and enjoyable. I plan to do it again with him next year for sure.
Wade Zuver
Our hunt was excellent.
We saw bucks every day along with all other sorts of wildlife. Mountain goats, bears, and foxes were common sights. Fishing and crabbing was special bonus. The food was excellent, the crew was amazing. Outdoors International did a great job of finding exactly what we were looking for.
Jesse Neveau
What an amazing experience!
The hunting lodge was out of this world!, Rooms, food and the scenery were all A+. Our guide was exceptional and had us on Shiras moose all five days. We saw over 30 total with at least 10 bulls. They had a plan for everything including taxidermy and game processing.
Kayla Redmon
LET'S START PLANNING YOUR NEXT TRIP
Be specific so we can find exactly what you're looking for.