May 31 through June 2nd, 2023
Level 1 Shooting School Report by Kyle Hanson
I was fortunate to be able to attend the Level 1 shooting Course this June and I am so glad that I did, I will definitely be attending the level 2 course next year!
The course structure was very well put together over a three day period. The instructors were very professional and informative all throughout the class and I believe that everyone could take something away from the course. As a matter of fact, there were all experience levels there. Everyone from "I've never shot a gun before" to experienced hunters and long range shooters.
Day 1:
The day started out at the shop where everyone met up to start the day. The office staff were very warm and welcoming with complimentary coffee and doughnuts, a thoughtful touch! The first thing I noticed was how organized the showroom was and a row of totes in line with everyone's names on them in the class with the necessary gear inside.
After everyone arrived we received a quick orientation and headed up to the classroom for the powerpoint instruction. This was all the basic 101 fundamental knowledge and "verbiage" needed to proceed for the rest of the course to make sure we are all speaking the same language. It lasted about 3-4 hours.
Afterwards we received another short class in the Gunsmith Shop on weapons cleaning and maintenance. Afterwards we loaded up to head out to the field for the afternoon to zero rifles and grabbed lunch on the way. A full day!
Day 2:
Started much like Day 1, meeting up at the Shop Showroom to take accountability and double check everything before heading out for a full day in the field. The lease with the Long Range setup was quite impressive with several dozens of steel targets from 300-1400 yards, and even a setup to shoot a full mile! That was saved for the last day however, back to Day 2.
This was all flat ground work day, where we progressively learned to use our Kestrel Ballistic Solvers provided for the course, collected data, all while slowly working out to farther distances. By noon, they had us somewhat split a little bit with different instructors to match everyone's ability levels. That was much appreciated as they could legitimately work with anyone and at any speed.
We easily went through 100+ rounds each that day and confidence was high! By the end of the day we were all making wind calls and hitting small sized steel targets from 600-100 yards spotting our own impacts with ease.
Day 3:
Again, starting the day at the shop before heading out to the Long Range. It was the last day and still soaking in everything that we can. We began to start scenarios, where we reviewed our data from the following day and shot multiple distances back to back as well as quick follow up shots.
Once everyone was warmed up we had a short tripod shooting instruction and practiced shooting standing. I am still impressed with how truly stable you can shoot while standing! That was enough for me to want to go back for Level 2, which is almost entirely standing tripod work in steep terrain and scenarios.
Once everyone was able to get their round count for the day, the grand finale was the Mile. That's right, we shot 1 Mile as the final event. Honestly, by day 3 it was not even a challenge to shoot 1 mile in the prone while spotting our own hits and impacts. It was just second nature to shoot a 1 mile target no different than a few hundred yards.
Wrapping up, I am still impressed with the School.
As mentioned I plan to go back next year for Level 2 and look forward to sending my clients there in the future. Marksmanship is something that I take very seriously and train for almost year round on my own. That being said, some professional instruction is always valuable.
As an enthusiast, I was still able to take away quite a bit from the Level 1 course and would recommend it to beginners and experienced shooters alike. If you are planning for a "once in a lifetime" or highly demanding technical hunt in the future, taking a Level 1 or Level 1 & 2 shooting course combo will only help you be successful while in the field. Obviously nearly all hunters will NOT be taking a shot on one of these hunts at extreme ranges, but having the technical ability in practice will make that otherwise difficult shot at the moment of truth, just another chip shot!
If you have ever considered going to a shooting school or would like to see if this is right for you then please do not hesitate to reach out at any time! I would love nothing more than to further help our clients be successful in the field.
How would you rate your trip overall?
Great Looking forward to Level 2 next year!
How was your guide?
Great.
How was your lodging?
NA.
How was the food?
NA.
How was your outfitters communication?
Great.
How physically demanding was your trip?
Easy.
Contact us About This Trip
How would you rate your Consultant?
Great. – I do my due diligence to Vett and Verify our Trip Providers before sending our clients with them to verify they've met our Standards & Expectations.
Would you use Outdoors International again?
Yes.
Schedule a Call
Can we use your stories and/or photos on our website? Yes.
Can we use this in social media?

Yes.
Apply to Win a Trip in the OI Draw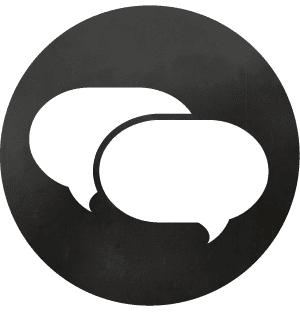 Step 1
Browse the active draws above.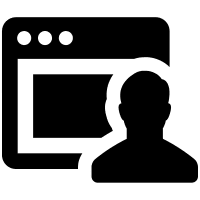 Step 2
Apply for any trip(s) that interest you as many times as you want to increase your odds.
For every $100 spent, you'll receive a free entry for our Yearly Grand Prize.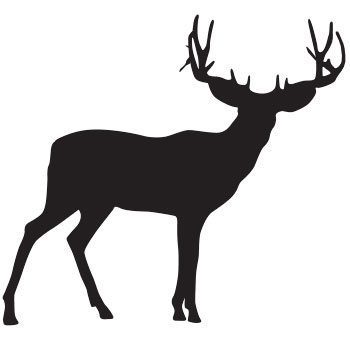 I am so grateful for the opportunity
"Thank you to Outdoors International, all the PHs and their awesome staff. I made some new friends and will be back to Africa to see them again 100%."
-Brye Mangum | 2023 Winner
Thank you Outdoors International
"Very excited for the trip! I'll be bringing my dad along with me. If you haven't put in for the OI draws you should these guys are legit!"
-Tyler Kirk | 2018 Winner
It was the trip of a lifetime!
"I won an OI Draw and it turned out to be one of my most memorable and rewarding hunts. I always dreamed about Africa, but never thought it'd be a reality for me."
-Dason Lasater | 2018 Winner
Subscribe for Notifications