If you stick to this mountain goat hunting gear list, you'll have everything you need on your hunt. If you're on a guided goat hunt, your outfitter will most likely provide a Satellite phone, or an InReach for emergencies, and a first aid kit. Also, food, stove, fuel, water filters and tents will be provided on a guided hunt.
Mountain Goat Hunting Gear List
Clothing
Do not take cotton! Use synthetic or wool clothing ONLY.
Good, sturdy mountain boots: We recommend Lowa Hunter EVO, Scarpa Wrangell, La Sportiva Glacier, Kenetrek, Hoffman, Zamberlan, Lathrop and Sons. Please DO NOT show up with brand new boots, break them in. Even if it is just wearing them for a few weeks in your daily routine.
Socks: 3 pairs high quality wool socks.
Sock Liners: 3 pair Wigwam Gobis®™
Duct Tape: 1 – 10 feet of Duct tape VERY IMPORTANT!! Apply Duct tape (regular duct tape, not gorilla tape or other thicker brands) to any "hot spot" or sore area; directly to your skin, BEFORE you get blisters. This is a proven method, far superior to moleskin or other blister remedies. Blisters can ruin your hunt, DO NOT wait for a convenient location to stop, do it as soon as you feel anything uncomfortable.
Long Underwear: (light weight) 1 top, 1 bottom; wool or synthetic
Long Underwear: (mid-weight) 1 top, 1 bottom; wool or synthetic
Pants: 1 pair durable synthetic or Schoeller fabric equivalent.
Shirt: (midweight) 1 Long sleeve, wool or synthetic.
Jacket: Fleece
Rain Gear: Lightweight jacket and pants or bibs.
Overcoat: Synthetic parka with hood.
Gloves: 1 pair heavy wool or fleece, and 1 pair lightweight.
Hat: wool or fleece
Remember, on most Mountain Hunts you'll be on the move, might even be spiking out, and you'll want to go light.
You may have other items on this list that you want to bring. Please bring anything you think you may need but remember the highest luxury on a mountain hunt is lightweight. Keeping your pack light for day trips or hikes to spike camps will make your hunt much easier and more enjoyable than any heavy luxury item you may desire. If you show up with a very heavy load, your guide will likely have a culling session with you and your gear. Any items that are not needed in spike camps may be left at a base camp.
Headlamp
Gaiters: 1 pair of Outdoor Research gaiters or equivalent.
Waders: Gore Tex fly fishing waders with high quality wading boots (important for crossing shallow streams on hunts in Alaska).
Water Bottles: 2 32 oz. H2O Bottles
Sleeping pad: 1 Thermarest Ridgerest or Neo Air.
Sleeping Bag:  0°ƒ Synthetic filled mummy bag.
Binoculars: 10×42
UV Sunglasses
Cap
Trekking poles
Backpack: frame or internal frame pack 5,500 cubic inches.
Lightweight Dry Bags: For safely storing your gear.
Kahtoola Microspikes
Game Bags
Handheld GPS Unit
Camera: Most hunters just use their camera nowadays.
Rangefinder
Lens Cleaner
1 Liter Water Bottle
Bic Lighter
Knife
Multi-tool
Spotting Scope with Tripod
Rubber Gloves (optional)
Misc. Equipment
Hunting License, Permit Paperwork, and Locking Tag (if needed in the area you're goat hunting)
Travel clothes
Taxidermist shipping tags
Camp shoes
Toiletries: medication, toothbrush, small toothpaste, sunscreen, sunglasses etc.
Don't Forget Cash for Tips
A tip is a reward for a job well done. It is considered customary in the guiding industry as it is in the restaurant industry.
Please tip on the effort of your guide, not necessarily the quality of your trophy. A tip of 10% is standard for a good job, slightly less for a satisfactory job. If you feel your guide has done a very poor job, do not tip them, and discuss it with your outfitter. Please feel free to openly discuss tipping with your guide. Most guides use the best equipment they can afford at their income level. Cash is generally preferred but if you want to use an item (rifle, binoculars, clothing etc) as a tip or portion of a tip please discuss it with your guide first.
Shooting Practice
Set a self imposed yardage limit based upon your shooting ability that you are confident you can hit an 8" circle 99% of the time in hunting conditions.
Share this limit with your guide, stick to that limit. You can almost always get closer with some effort. There are many variables in mountain hunting; wind, shot angle, and animal movements make long range shooting extremely unpredictable. If you arrive with a limit of 800 yards and have less than 5 years of service with Spec Ops or a sniper team, your guide will impose a realistic limit for you (likely around 400 yards) Make every possible effort for clean, first shot kill. Long range shooting classes are highly recommended but do not make up for thousands of rounds of real world practice required to shoot extreme distances.)
booking YOUR mountain goat hunt
With a wide range of mountain goat hunts available ranging from over-the-counter and conservation tags to controlled hunt permits that you must draw, we can help you through the entire process. If you have questions or would like to go on a mountain goat hunt, just contact us. Give us a detailed description of what you are looking for, so our hunting consultants can match you with the right hunt. Whatever suits you, we can help you find it.
Ask Us About a Hunt
Request pricing and availability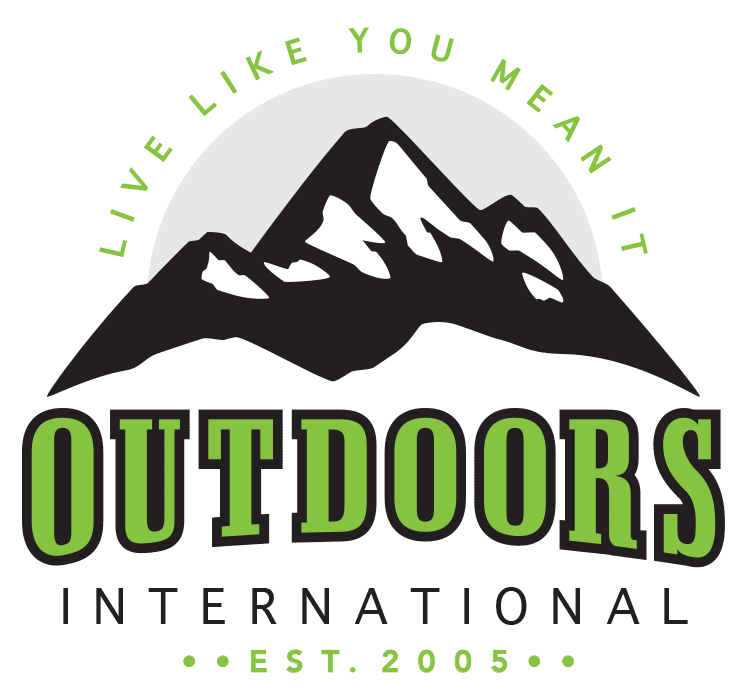 Discover why thousands of people have trusted Outdoors International to help plan their hunt.
Outdoors International has a team of hand-selected hunting experts to help you book your next hunt. Our job it is to help you in researching, booking and planning a great hunting trip with one of our amazing outfitter partners around the world.
My hunt was absolutely top notch.
The outfitter is a fantastic man and incredibly hard working and knowledgeable, there is no doubt he will do everything within his power to make peoples hunts successful and enjoyable. I plan to do it again with him next year for sure.
Wade Zuver
Our hunt was excellent.
We saw bucks every day along with all other sorts of wildlife. Mountain goats, bears, and foxes were common sights. Fishing and crabbing was special bonus. The food was excellent, the crew was amazing. Outdoors International did a great job of finding exactly what we were looking for.
Jesse Neveau
What an amazing experience!
The hunting lodge was out of this world!, Rooms, food and the scenery were all A+. Our guide was exceptional and had us on Shiras moose all five days. We saw over 30 total with at least 10 bulls. They had a plan for everything including taxidermy and game processing.
Kayla Redmon
LET'S START PLANNING YOUR NEXT TRIP
Be specific so we can find exactly what you're looking for.