HUNT REPORT
Hunter: Thomas Driskill
Date: Sep 25 – Oct 8, 2022
Trip Taken: Limpopo, South Africa Hunting Safari
Consultant: Mr. Todd Osborn, Outdoors International
Too much to say, how can I start…
I'll make this a very abbreviated version, but will offer to be a reference for anyone who wants to repeat what we did.
We left Hawaii on Sep 25, 2022, it was 45 hours from our home to Sandton Hilton in "Joburg", where my Son Daniel and I stayed two nights, Sep 27 and 28, before the hunt to get rested. That was very smart, we were worn out. Oldest son Tommy and girlfriend Elena flying from Bali to JoBurg and joined us on Sep 28. We love the Sandton Hilton and recommend it to all.
On Sep 29, our PH picked the four of us up at our hotel and we drove three hours to the lodge.
Our PH was named WJ and he was simply wonderful. Our outfitter met us at the lodge w his wife Crysta. We were introduced to Goodie the Chef and Joseph our tracker / skinner. We sat down for a lovely lunch and Goodie had made a special Croc sweet bread loaf since we were on a crocodile hunt.
The Hunting Lodge is to die for, with a total African theme and amenities to include three meals a day, cooking what we shot, plus a full bar. WJ was our PH the entire time. He took us out after lunch and we sighted in the rifle we had rented (a 30-06), then off we went on the hunt.
Space simply does not permit me to detail everything we did day by day.
So rather, I'll generalize that we were up for breakfast every morning at 6am and out to hunt by 630am. Each evening we made plans for hunt the next day. We came in about 11am and had lunch each day at 12 noon, rested then back out hunting again at 3pm until dark.
Each evening was an exceptional experience with a big fire, lots of drinks and appetizers before dinner, then a sit down dinner with the outfitter, his wife, WJ, and sometimes some of their friends.
The dinners were tremendous  and innovatively prepared by Goodie, usually including the game we had shot. We ate from china, and drank fine South African wines from crystal glasses.
We went to on this Safari thinking we would take a croc, warthog, blesbuck and zebra.
We ended up with a sable, black impala, Golden wildebeest, King wildebeest and a nice crocodile.
Our outfitter and Todd Osborn from Outdoors International, admin@outdoors-international.com were totally flexible on trophy fees, giving credit for trophy not hunted against cost of trophies hunted.
The hunting was simply unreal.
We had a ball. Lot's to choose from, hard decisions, but we have hunted in Africa several times before. From previous experience, we have learned to go with the target of opportunity.
We simply can't say enough about the outfitter and our PH.
This was our fourth time hunting in South Africa, and they not only beat the pants off all of our other hunts, but exceeded our grandest expectations. We have a ton of specific stories of individual hunts and tracking, but you'll have to experience it yourself to understand that.
Please plan on a nice gratuity for all, because they deserve it and that's part of hunting in Africa.
Thomas M Driskill Jr
COL USA (Ret)
OUTFITTER EVALUATION
How would you rate your trip overall?
This was a world-class experience!  This outfit is the best in Africa, and WJ (our PH) is phenomenal. Goodie is best cook we've ever had in Africa, and Joseph is best skinner/tracker I've ever seen. If you ever want to hunt in Africa, set it up with Todd at OI, asking for WJ as your PH!
How was your lodging?
Great.
How was the food?
Great.
How was your outfitters communication?
Great.
How physically demanding was your trip?
Moderate.
CONSULTANT EVALUATION
How would you rate your Outdoors International Consultant?
We never could have planned this trip without Todd's guidance, support and patience.
Todd was so patient and supportive that he enabled us to pull this entire trip together in about three weeks. In the past, it took me a year to plan an African hunt. He is #1 in the business.
Would you book another trip with OUTDOORS INTERNATIONAL in the future?
Yes.
Can we use your stories and/or photos on our website? Yes.
Can we use this in social media? Yes.
Get More Information About This Trip
Here are some other hunts you might be interested in:
Ask Us About a Hunt
Request pricing and availability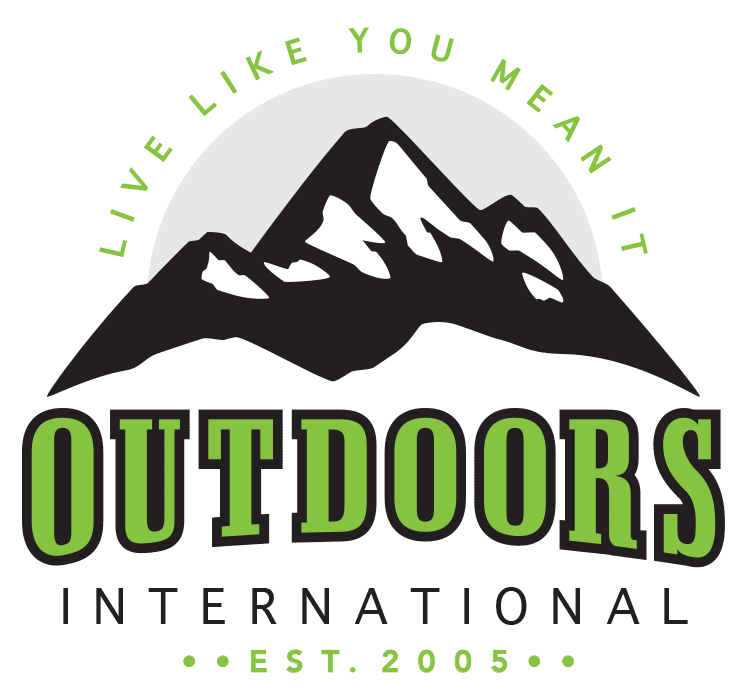 Discover why thousands of people have trusted Outdoors International to help plan their hunt.
Outdoors International has a team of hand-selected hunting experts to help you book your next hunt. Our job it is to help you in researching, booking and planning a great hunting trip with one of our amazing outfitter partners around the world.
My hunt was absolutely top notch.
The outfitter is a fantastic man and incredibly hard working and knowledgeable, there is no doubt he will do everything within his power to make peoples hunts successful and enjoyable. I plan to do it again with him next year for sure.
Wade Zuver
Our hunt was excellent.
We saw bucks every day along with all other sorts of wildlife. Mountain goats, bears, and foxes were common sights. Fishing and crabbing was special bonus. The food was excellent, the crew was amazing. Outdoors International did a great job of finding exactly what we were looking for.
Jesse Neveau
What an amazing experience!
The hunting lodge was out of this world!, Rooms, food and the scenery were all A+. Our guide was exceptional and had us on Shiras moose all five days. We saw over 30 total with at least 10 bulls. They had a plan for everything including taxidermy and game processing.
Kayla Redmon
LET'S START PLANNING YOUR NEXT TRIP
Be specific so we can find exactly what you're looking for.