Are you an outdoor enthusiast looking for fun activities to do in the Sunshine State? Look no further! Florida is home to a diverse range of natural beauty, and there are plenty of things for you and your family to do and explore here. From hiking and camping to water sports and wildlife observation, beaches and resorts, to sailfishing, to hunting alligators, there is something for everyone. In this article, we will cover 15 exciting activities for outdoor lovers to do in Florida.
1. Hiking Trails in Florida
Florida offers an abundance of hiking trails, ranging from easy nature walks to challenging hikes. Some of the most popular hiking trails include the Florida Trail, which spans the entire state and offers a variety of terrain, and the Big Cypress National Preserve, which offers stunning scenery and unique wildlife.
2. Kayaking and Canoeing
Florida is known for its waterways, and there are endless opportunities for kayaking and canoeing here. The Everglades and the Suwannee River are two popular spots for paddling, and you can also explore the crystal-clear springs and rivers throughout the state.
3. Fishing
Florida is a fisherman's paradise, with both freshwater and saltwater fishing available. You can fish for a variety of species, including bass, tarpon, snook, and redfish.
4. Wildlife Watching
Florida is home to a diverse range of wildlife, including alligators, manatees, and a variety of bird species. You can observe wildlife in their natural habitats at the Everglades, the Ocala National Forest, and other natural areas throughout the state.
5. Beach Activities
Florida is known for its beautiful beaches, and there are plenty of activities to do here. You can swim, sunbathe, play beach volleyball, or even go kiteboarding or parasailing.
6. Biking
Florida offers a variety of biking trails, from leisurely rides to challenging mountain biking trails. Some popular biking trails include the Withlacoochee State Trail and the Shark Valley Trail in the Everglades.
7. Camping
Camping is a popular activity in Florida, with both tent camping and RV camping available. Some popular campgrounds include the Ocala National Forest and the Florida Keys.
8. Scenic Drives
Florida offers many scenic drives, including the Overseas Highway, which takes you through the Florida Keys, and the Tamiami Trail, which crosses the Everglades.
9. Paddleboarding
Paddleboarding is a fun and unique way to explore Florida's waterways. You can paddleboard in the ocean or in the calm waters of the intracoastal waterways.
10. Snorkeling and Diving
Florida is home to some of the best snorkeling and diving spots in the world. The Florida Keys and the Dry Tortugas offer stunning coral reefs and a variety of marine life to observe.
11. Airboat Rides
Airboat rides are a thrilling way to explore the Everglades and observe wildlife. You can take an airboat ride at the Everglades National Park or other locations throughout the state.
12. State Parks and Nature Preserves
Florida is home to numerous state parks and nature preserves, where you can explore unique ecosystems and observe wildlife. Some popular parks include the Myakka River State Park and the John Pennekamp Coral Reef State Park.
13. Horseback Riding
Horseback riding is a fun and unique way to explore Florida's natural beauty. You can take a guided trail ride through the Ocala National Forest or other scenic areas throughout the state.
14. Rock Climbing and Zip Lining
For the more adventurous outdoor enthusiast, Florida offers rock climbing and zip lining experiences. You can climb the limestone cliffs at the Devil's Millhopper Geological State Park or soar through the treetops on a zip line at the Canyons Zip Line and Canopy Tours.
15. Skydiving
For the ultimate adrenaline rush, you can try skydiving in Florida. You can jump out of a plane and enjoy stunning views of the ocean and the state's natural beauty.
Florida is truly a paradise for outdoor lovers, with endless opportunities for adventure and exploration. Whether you prefer hiking, kayaking, fishing, or any other outdoor activity, you are sure to find something to suit your interests in the Sunshine State.
In conclusion, if you are looking for a fun and exciting outdoor adventure, Florida should be at the top of your list. From stunning beaches and crystal-clear springs to unique wildlife and thrilling activities, Florida has it all. So pack your bags, grab your gear, and get ready for an unforgettable outdoor experience in the Sunshine State.
FAQs:
What is the best time of year to visit Florida for outdoor activities?
The best time to visit Florida for outdoor activities is in the fall and winter months, when temperatures are cooler and there is less rainfall.
Can I bring my own gear for outdoor activities in Florida?
Yes, you can bring your own gear for outdoor activities in Florida, or you can rent gear from local outfitters.
Are there any restrictions on fishing in Florida?
Yes, there are restrictions on fishing in Florida, including size and bag limits for certain species. It is important to check local regulations before fishing.
Can I camp on the beach in Florida?
Camping on the beach is not allowed in all areas of Florida. However, there are some designated campgrounds on the beach that allow camping.
Is it safe to swim with manatees in Florida?
Yes, it is safe to swim with manatees in designated areas with a licensed guide. It is important to respect these gentle creatures and their natural habitats.
If you like to get off the beaten path to find unique and untouched experiences, you should visit Florida.
Ask Us About a Trip
Request pricing and availability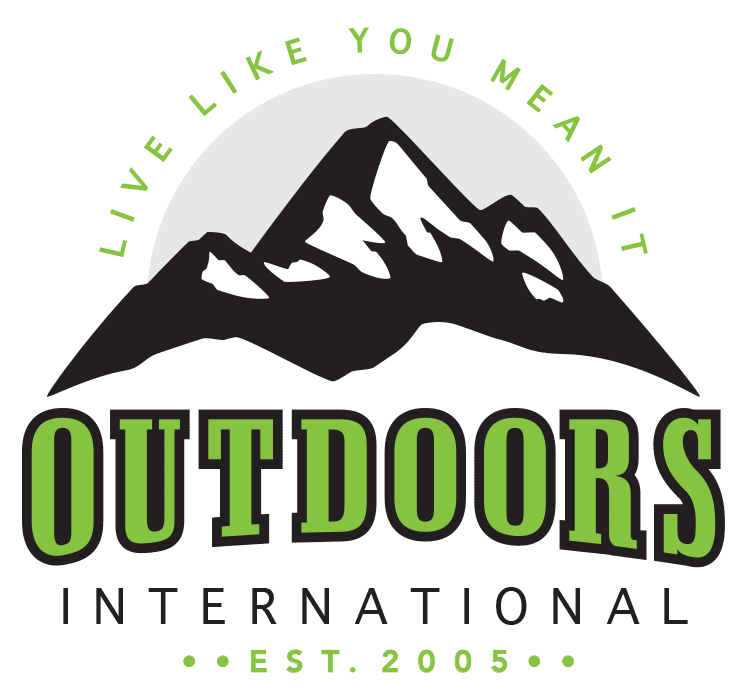 Discover why thousands of people have trusted Outdoors International to help plan their outdoor adventure.
Outdoors International has a team of hand-selected travel and outdoor adventure experts to help you book your next experience. Our job it is to help you in researching, booking and planning a great trip with one of our amazing outfitter partners around the world.
Words truly describe my Alaska adventure, but I'll try.
This trip, was, for me at least not just a trip, for me it was a real adventure, a real experience. I love the wilderness and this trip afforded me the opportunity to connect with the Alaskan wilderness in ways very few people do. It was an experience I will never forgot in a place I can't wait to get back to. Oliver Fischer
The outfitter handled everything perfectly.
We were thankful that OUTDOORS INTERNATIONAL hooked us up with a great outfitter because they were able to find us an acceptable alternate on short notice. Overall the two year process to get this float in was seamless and worry free. Just like it should be. Thank you, Stan Masneri