This gear list was put together by OUTDOORS INTERNATIONAL Hunting Consultant, Kyle Hanson who has been on our DIY moose hunt twice. Based on what he learned on his first hunt, he has revised his list to what you see below. You can see the notes from his first hunt at the bottom of this article.
The first thing to consider is weight.
Hunters will be weighed prior to flying into the field:
Outfitted camps: gear is limited to 60 pounds per person – to include personal gear, weapon, -20 rated sleeping bag/pad, pack frame, field dressing equipment and game bags.
If you bring your own camp: weight limits are 120 pounds of gear per person.

For any two hunter group with a  combined weight over 440 pounds, an additional surcharge will be required in the amount of  $500.
For any two hunter group with a  combined weight over 520 pounds, an additional surcharge will be required in the amount of  $1,000.
Gear for Camp
Tent: Cabelas Geodesic 6 man *33.15 lb.
Cots: Cabelas lightweight x2 *22.15 lb.
Tarps: 2-3x Lightweight 10×10 ft. *5 lb.
Stove: Coleman 2 burner *8.95 lb.
Lantern: Primus Micron *.27 lb.
Heater: Mr. Heater Little Buddy *4.29 lb.
Chairs: x2 Tillak Sika Ultralight Camp Chair *3.64 lb.
Cook set: Primus Litech pot/pan *2.02 lb.
Utensils: GSI kitchen set *1.16 lb.
Long spoon x2: *.1 lb.
Plate, bowl, cup set x2: Fozzils sets *.5 lb.
Drink ware: Yeti Rambler Bottle *1 lb.
Pocket Boiler: Primus ETA Lite *.9 lb.
TP & Paper towels: *2 lb. (2 rolls paper towels, 6 rolls TP)
Aluminum foil: *.55 lb.
Soft sided Cooler: *.85 lb.
Propane & Isobutane Canisters: Purchase in Alaska as you can't take them on a plane
Salt for Capes: Purchase in Alaska or prior to trip 5-10 pounds
Total weight: 86.53 lb. (not including fuel and salt)
Food
Breakfasts: Off Grid Predator Fuel and "real food" (egg beaters, sausage &/or bacon)
Lunches: Misc. dehydrated & real food (Off Grid, Peak Refuel, Mountain House, PB&J, Salami cheese n' bagel)
Dinners:  Off Grid, Peak Refuel, Mountain House
Snacks: Probars, Probar Bolt Energy Chews, Dehydrated snacks, jerky, PB
Coffee: Dark Timber packs
Drink mixes: Hot Chocolate mix, Propel packs, Renu go packs
Real food for breakfasts & lunch: Meats, egg beaters, bread, PB&J
Seasonings & Olive oil: Garlic powder, Sea Salt, & Pepper, Olive oil packets and small bottle
Supplements/daily vitamins etc.
Total weight: 25-30 lb. or less
Water Storage/Purification
5 gal collapsible jug: GSI folding cube x2 *1.4 lb.
Bladder in pack: 4L MSR Dromlite with drink hose*.37 lb. (may forgo hose attachment)
Nalgene Bottle: Bottle with human gear cap *.44 lb.
Chemical or pill form: Aquamira A&B *.14 lb.
Steripen; Classic Steripen with batteries *.41 lb.
Pump: Katadyn Hiker Pro *.92 lb.
Total weight: 3.68 lb.
Game Processing Gear to Take to Camp
Game bags Moose & Bear: TAG Bags, Caribou bags or Black Ovis Game Bags
Knives & blades: Havalon Piranta & Baracuta
Gloves: HME Kits
550 cord: 50ft reflective orange
Citric acid: Caribou gear kits
Large Contractor Bag
Total weight: 5.31 lb.
Game Processing Gear to Leave at the Hangar
Packaging for skull: bubble wrap, shrink wrap, cardboard, duct tape, packaging tape
Meat storage/freezer bags: Gallon & Quart Ziploc freezer bags
Knife set & sharpener: Outdoor edge kit
Hard Cooler: Igloo 100
Weapon(s)
Rifle & ammo:  *11 lb.
Pistol & ammo: *5 lb. (optional)
Hard travel case: Pelican 2 rifle with customizable foam *N/A
Soft case for small plane travel: *1.14 lb. (optional)
Total weight: 17.14 lb.
Clothing System
Base layers top/bottom: Sitka Merino Core top/Bottom, First lite Merino boxers & T's x2 *1.96 lb.
Intermediate layer top: Sitka Heavyweight Core Hoodie *.9 lb.
Puffy top: Kifaru Full Zip Parka*1.45 lb.
Soft-shell top: Sitka Jetstream *1.49 lb. (optional)
Vest: Sitka Mountain Vest *.52 lb. (optional)
Pant bottom: Sitka Timberline *1.89 lb.
Rain Gear Top: Sitka Kodiak *1.94 lb.
Rain Gear bottom: Sitka Stormfront *1.54 lb.
Gloves: Sitka Mountain & Merino liners *.44 lb.
Beanie/Hat: Sitka Jetstream & Merino, Baseball cap *.39
Lightweight bug net: Sea to Summit *.1 lb.
Extra Clothing: Sitka Apex top/ bottom, lightweight core hoodie, Sitka Kelvin Active puffy, Exofficio Give & Go boxer *3.5 lb. (Extra Base Layer, boxer, pant, mid layer, puffy)
Total weight: 16.12 lb.
Footwear
Hiking boots: Lowa Tibet GTX *5.13 lb.
Rubber boots: Irish Setter neoprene uninsulated *4.29 lb. (may forgo)
Gators: Outdoor Research *.63 lb. (may use Sitka Stormfront)
Waders: Match your waders to the area you will be hunting. Consult with your outfitter. *.9 lb.
Socks: Darn Tough & Farm to Feet 4 pair *.75 lb.
Total weight: 11.7 lb.
Sleep System
Sleeping Bag: Kifaru 20 degree Slick Bag *2.84 lb.
Air pad: Big Agnes Q-core SLX *1.56 lb.
Pillow: Nemo *.19 lb.
Woobie: Kifaru *1.89 lb. (optional)
Total weight: 6.48 lb.
Pack
Pack frame/bag combo: EXO 500 or Kifaru Hunter frame, DT2 bag, Guide Lid, small belt pouch, Nalgene pouch *7.38 lb.
Hauling attachments: Cargo net & lashing strap, & gun bearer *1.5 lb.
Walking sticks: Easton Carbon Trekkers *1.05 lb.
Lightweight tarp: Kifaru Sheep tarp with MSR Groundhog pegs*.9 lb.
Total weight: 10.83 lb.
Optics
Binoculars & harness:  Vortex Razor 10×42, Sitka Bino harness *2.86 lb. (w/rangefinder & pouch)
Rangefinder & pouch: Leupold TBR 1000, FHF pouch ***
Bino tripod adapter with qd plate: FOR adapter w/qd plate *.19 lb.
Spotting scope with qd plate: Vortex Razor 27-60x85mm angled w/qd plate *4.38 lb.
Tripod & head: Slik 624, Manfrotto 700RC2 panhead *2.93 lb.
Foam butt pad: Z seat *.08 lb.
Cleaning items: Lens cloth, Lens pen *.2 lb.
Total weight: 10.64 lb.
Electronics/Photography
Phone with case: *.55 lb.
Phone Scope bracket: *.08 lb.
External chargers: Poseidon x2 *.55 lb.
Charging cords: Poseidon cord, Suunto cord, wall charger *.24 lb.
Flashlights: Petzl Tikka & E-lite headlamps *.19 lb.
Total weight: 1.61 lb.
Land Navigation and Communication
Garmin Inreach *.44 lb.
Compass: Suunto *.13 lb.
GPS: Suunto Traverse Alpha &/or Garmin Fortrex 401 *.22 lb.
Radio's: misc. walky talky
Total weight: .79 lb.
Possibles
Batteries: AAA & AA Energizer Lithium Ion
Patch kit: Misc. glues and tenacious tape patches
Weapon cleaning & maint. Kit: Leatherman Skelatool CX w/ bit set, misc. small tools for rifle & oil (bits for scope caps and lug bolts) *.5 lb.
Tape: duct tape & leuko tape
Fire kit: Trioxane, flint/steel, lighters, waterproof matches
Insect repellent: 100% deet
Extra 550 cord: 50-100 ft.
Total weight: 2 lb. or less
Calls and Decoy
Moose magnet
Total weight: .9 lb.
First Aid
IFAK
Band aids/basics
Meds: pain killers, anti-diarrheal, antibiotics, energy
Chapstick
Total weight: 1 lb. or less
Storage
Dry Bags: Outdoor Research 55L & Ditty sacks
Compression sack: Kifaru 5 String Medium
Lightweight pullouts: Kifaru Lightweight Pullouts
Contractor bags: 1-2 Large heavy duty
Lightweight trash bags: 2-3 Hefty trash bags
Ziplocs: Quart & Gallon, small assortment
Total weight: 2-3lb or less
Hygiene
Baby wipes
Tooth paste & brush
Eye Drops
Skin Moisturizer
Total weight: 1.5 lb. or less
Paperwork
License & Tags (Non-Res Hunting License, Harvest tickets for bear & moose, Locking tags for Moose Bear & Wolf, everything signed)
Alaska Regulation booklet: Hard copy
Copy of Contracts: Both Agent and any from Outfitter/Transporter (Inside ziplock)
Transfer of possession forms: From Outfitter (inside ziplock)
Write in the rain journal and Pen
Total weight: 1.5 lb.
Hunter Body Weight: ___________
Overall Total Weight: 204.73 lb. + [Body weight]
*Weights will vary, but should get you close. Be sure to do your homework so that you are properly prepared for you hunt. If you have questions about this unguided moose hunt gear list, be sure to contact us or your outfitter.
Kyles gear notes on the 2016 Unguided Moose hunt gear list he used:
[
See the gear list he used in 2016
]
Clothing: Everything I used from my unguided moose hunt gear list performed well and kept us warm and dry. My father used almost the identical setup without any issues either. If I had to do it over again I would go with First Lite rain gear as it would have matched my kit better for layering. By the end of the trip I tore a couple eyelets out of my wading boots from hiking in them. Maybe go with a better boot. If given the chance I would have also liked to bring a slip on rubber boot for around camp. I highly recommend the Sea to Summit lightweight bug net.
Pack: Worked out awesome! That being said I believe any Kifaru pack combined with a grab-it would work just fine. Next go around I will probably bring the new cargo panel for ease of loading. It's tough loading those giant moose parts into a tube style bag. Also, a guy can get by just fine with a more affordable frame style pack such as a Cabelas guide frame model. I saw a little bit of everything up there, the guys that had the hardest time packing were either smaller guys or they just didn't prepare for it… nothing to do with the pack.
Shelter: Those tents are tough and affordable; my only complaint is that they can be a little tight for a longer hunt. More annoying than anything. I would bring my own shelter next time. If you are bringing your own I wouldn't recommend a floorless tent as most of these areas don't have the solid ground for it. Also don't bring too large of a tent because the flat spots that you can find usually are not much bigger than the 4 man Cabelas tent we were provided.
Sleep System: I went with more of a lightweight backpacking setup than I really needed to. My father used a much larger Big Agnes 0 degree square camp bag with the big thick air paid that slides into it. You are on cots for ten plus days; make the best of it since you won't be carrying camp with you!
Optics: I feel that a decent 10×40 or 8×40 is adequate. I didn't bring a spotter but at times it would have been nice. Personal preference. I will be bringing a spotting scope next time.
Cook System: no issues
Food: We had the outfitter supply the food. It was just fine however some of the stuff was a little more elaborate than what I wanted to take the time to prepare. I would bring my own food next time consisting of things that are fast to prepare combined with some fresh items purchased in bethel. Starbucks instant coffee packs are awesome!
Water purification and storage: The Nalgene bottles were our go to. I kept a bladder in the tent next to my cot just to have handy for later at night. The outfitter supplied 5 gal collapsible water containers that were awesome to have on hand. The pump "clogged" right away. Come to find out I just needed to lube the seal. I'm not that versed in water purification, especially when it's out of a stagnant lake so lesson learned there. We ended up just using the aquamira for the 5 gallon containers and then steripened what we poured into our water bottles just to be safe. Everything we cooked with got boiled so that works great also. Definitely recommend multiple purification sources as it just gives a guy more flexibility. I may go with a bigger bladder next time for camp water, maybe 6-10L MSR.
Fire starting kit: Definitely bring something as a fuel source such as wet fire or trioxane tablets. We waited until we killed both our bulls to have a campfire.
Kill Kit: Basically an overkill version of the one on Rokslide. The interchangeable blade knives are awesome. My theory on using the havalon and the outdoor edge was that I would use the larger thicker bladed outdoor edge for the main butchering and the havalon for the detail work and fine caping. Never broke a blade with either and they both performed exactly as I thought although I thought for sure I was going to break the folding outdoor edge while making the cut up the back of the hide.
Hygiene Kit: Definitely bring this!
Photography/Videography: My smartphone was my go to; I honestly never even got the gopro out of the tent because it was much more convenient just to reach in my pocket. That being said don't forget external chargers, they are awesome. Dad's solar charger only worked for brief periods on 2-3 days. Very over casted.
Comms: Would not go back without my Delorme! It was awesome!
Land Navigation: A decent GPS and a compass are important. Lots of these areas are flat and everything looks the same when you start getting away from camp. Especially in the alders, would be easy to get lost. Learn to use some kind of coordinates whether it is latitude/longitude or UTM grid coordinates simply because if something were to happen, being able to communicate precise location is necessary. Also good to set waypoints when you find good calling spots.
Weapons: I saw different setups from 7mm rem mag up to 338 lapua; the 300 win mag seemed to be the more common as well as the Barnes bullets. I'm very satisfied with my choice and wouldn't hesitate to use it again. I also wouldn't buy a new gun over it if you have something in that range. According to an article I read that surveyed 1500 moose hunters from Canada the most popular calibers were 270 win, 30-06, 308, 7mm rem, and 300 win mag. Side arms; matter of preference. I left it in the tent as something to make some noise with if something decided to get at us in the middle of the night. Thankfully that was a non-issue. The glock was fun for ptarmigan hunting after we shot our bulls.
Misc.: I used the crap out of all the stuff on that list. Kind of wish that I had brought the "Moose Magnet" calling funnel as I ended up making a makeshift funnel by the end that worked well. With the funnel it not only projects volume but gives you more of a raspy sound.
Kyle Hanson
Ask Us About a Hunt Request pricing and availability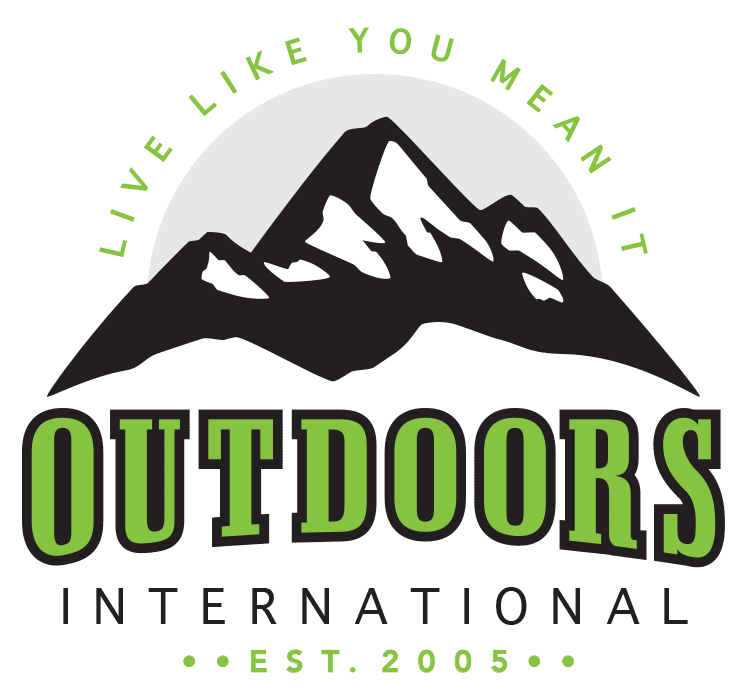 Discover why thousands of people have trusted Outdoors International to help plan their hunt.
Outdoors International has a team of hand-selected hunting experts to help you book your next hunt. Our job it is to help you in researching, booking and planning a great hunting trip with one of our amazing outfitter partners around the world.
My hunt was absolutely top notch.
The outfitter is a fantastic man and incredibly hard working and knowledgeable, there is no doubt he will do everything within his power to make peoples hunts successful and enjoyable. I plan to do it again with him next year for sure.
Wade Zuver
Our hunt was excellent.
We saw bucks every day along with all other sorts of wildlife. Mountain goats, bears, and foxes were common sights. Fishing and crabbing was special bonus. The food was excellent, the crew was amazing. Outdoors International did a great job of finding exactly what we were looking for.
Jesse Neveau
What an amazing experience!
The hunting lodge was out of this world!, Rooms, food and the scenery were all A+. Our guide was exceptional and had us on Shiras moose all five days. We saw over 30 total with at least 10 bulls. They had a plan for everything including taxidermy and game processing.
Kayla Redmon
LET'S START PLANNING YOUR NEXT TRIP
Be specific so we can find exactly what you're looking for.