A good mule deer hunt is hard to come by, so stack the odds in your favor to be more successful. If you're looking for the best mule deer hunting opportunities, you'll love working with us. We'll work tirelessly to help you get your buck.
We work with only the best great mule deer hunting guides.
We have trophy rut hunts, backcountry and wilderness hunts with some of the best mule deer hunting guides and outfitters. Some of them are great trophy quality with limited entry tags, and some are OTC.
Where are the best mule deer hunting destinations?
Choosing the best place to go mule deer hunting can be daunting, they're one of the most in demand big game animals in the hunting world. It's a supply and demand thing, especially if you are looking at booking a mule deer hunt for a 170+ inch buck.
If you're serious about taking a trophy mule deer buck, you need to hunt where they live. We can get you booked on a hunt in any of these places. If you are considering booking a mule deer hunt, get in touch with us.
Alberta
Alberta holds some truly jaw-dropping mule deer, but the only problem with a muley hunt in Alberta is you need to be prepared to book at least a year, more likely two in advance to hunt there. It's expensive and still going up, but it is a place where you have a legitimate chance at a 200″ inch deer. Alberta is considered by many to have the best mule deer hunting in the world.
Another neat thing about Alberta is that you can combo your hunt with a trophy whitetail.
Arizona
Arizona has some excellent hunts, even good over-the-counter archery options. The Arizona Strip on the Kaibab Plateau (Units 12, 13A and 13B) immediately comes to mind. Gigantic bucks come out of this area every season, but it's very hard to pull a tag. If you're lucky enough to draw, don't take that tag for granted and contact us quickly to book. We know from experience that "The Strip" can be difficult to hunt due to very low deer density, so hiring an outfitter is highly advised.
As we go south, there are some good archery hunts in Arizona on a over-the-counter tags that can be affordable on public ground. There are also some private ground opportunities down there for bigger bucks, but the cost will go up accordingly. Bucks in the 180's get taken every year.
Colorado
Colorado is the clear-cut leader for producing trophy mule deer bucks. It's the first state we recommend to our hunters if they want a true giant. Colorado landowner tags are available through outfitters, and prices can range widely depending on the unit.
There are also some Colorado hunting units that are almost totally privately held and with just a preference point or two you can draw a tag and go hunting on some good ground with chances at bucks in the 180″+ category.
Idaho
The prices are lower on average in Idaho when compared to other states. A guy can come out with a really nice deer on remote public ground, or through outfitter allocated tags in a premier unit.
Pricing for Idaho mule deer hunting should average a little less than some of the other top states. Trophy quality will probably be a solid 160-170 with a few gaggers here and there.
Mexico
The mule deer hunting in Sonora, Mexico is the best in the world IF you hunt with the right outfitter. DO NOT book with an outfitter without consulting us first. Mexico can be a disaster or it can be the best hunt of your life.
New Mexico
New Mexico can also be another really good place for high quality bucks but the landowner tags drive the hunt costs up substantially. We like these hunts and for the most part don't require high physical fitness.
Nevada
We have mule deer hunting vouchers in Nevada. They're expensive, but it's some of the best hunting found anywhere if a trophy buck is on your wishlist.
Utah
You can't forget about Utah and their CWMU program. Your cost to hunt in Utah is generally going to be slightly more than states like Idaho. Drawing a tag or taking advantage of their CWMU program gives the opportunity at a monster muley. You'll likely need to be pretty fit, but Utah can be a really fun place to hunt.
West Texas
The Davis Mountains of West Texas can produce some very good muley bucks. Mule deer hunts in Texas run in the -k range and generally the bucks will average, especially since the drought, in the 170's. The nice thing about hunting in Texas is usually they don't require a lot of physical condition and it's just a neat hunt for a desert muley.
Wyoming
Luckily there are still a few places where you can escape the crowds and pit yourself and your hunting skills against nature as opposed to other hunters. One of those places is Wyoming.
If you're not applying for mule deer in Wyoming, you're missing out…but we have some options for you with little or no points. Our backcountry outfitter has solid success year over year on good bucks at an affordable price. If you want a more plush experience, we have a beautiful Wyoming lodge hunt.
Are you ready to book a mule deer hunt?
Whether you need help finding an outfitter, want some help strategizing an application strategy, or you want to purchase a hunting voucher or landowner tag, we can help. We'll even apply for you. Just let us know how we can help.
Ask Us About a Hunt
Request pricing and availability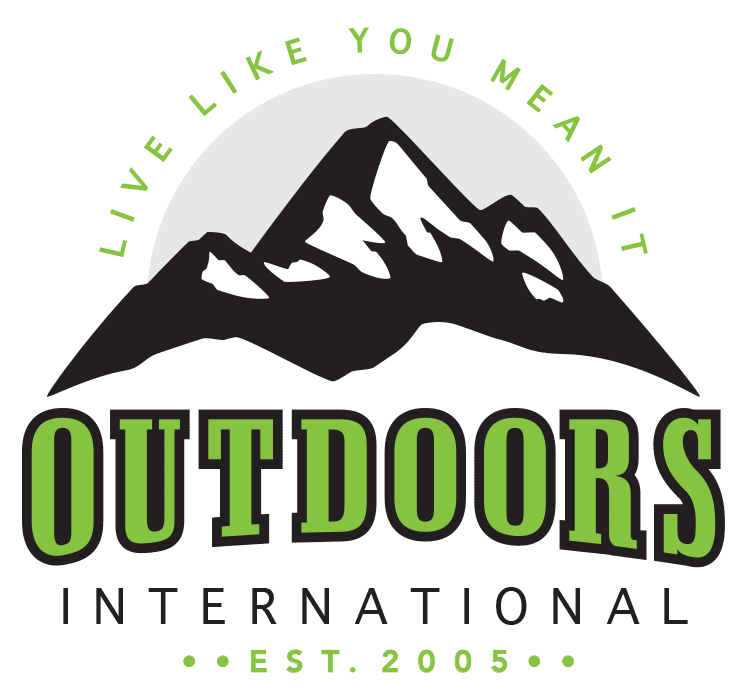 Discover why thousands of people have trusted Outdoors International to help plan their hunt.
Outdoors International has a team of hand-selected hunting experts to help you book your next hunt. Our job it is to help you in researching, booking and planning a great hunting trip with one of our amazing outfitter partners around the world.
My hunt was absolutely top notch.
The outfitter is a fantastic man and incredibly hard working and knowledgeable, there is no doubt he will do everything within his power to make peoples hunts successful and enjoyable. I plan to do it again with him next year for sure.
Wade Zuver
Our hunt was excellent.
We saw bucks every day along with all other sorts of wildlife. Mountain goats, bears, and foxes were common sights. Fishing and crabbing was special bonus. The food was excellent, the crew was amazing. Outdoors International did a great job of finding exactly what we were looking for.
Jesse Neveau
What an amazing experience!
The hunting lodge was out of this world!, Rooms, food and the scenery were all A+. Our guide was exceptional and had us on Shiras moose all five days. We saw over 30 total with at least 10 bulls. They had a plan for everything including taxidermy and game processing.
Kayla Redmon
LET'S START PLANNING YOUR NEXT TRIP
Be specific so we can find exactly what you're looking for.