Whitetail deer are found from southern Canada to South America, but the whitetail deer hunting outfitters that we use hunt in areas known to produce trophy bucks. As the saying goes, "you can't kill a big buck where big bucks don't live."  When it comes to serious hunters targeting the best places to hunt whitetail deer, it really boils down to the Midwestern States and the Canadian Provinces of Saskatchewan and Alberta.
Let's discuss the best places to hunt whitetail deer.
A quality buck means different things to different hunters, and not all areas are created equal. And neither are whitetail deer hunting outfitters. Antler growth is dependent upon good minerals, food sources, and genetics and few areas produce top quality racks. This combined with the fact that few areas exist where hunting pressure is light enough to allow for a significant number of bucks to reach full maturity and you can understand how challenging trophy whitetail hunting can be.
Another thing to consider when you're researching whitetail deer hunting outfitters is pricing. Tagging a monster buck on a cheap hunt is very unlikely. The best outfitters are able to charge the prices that they do because their hunters have exceptional success on trophy bucks year after year.
Ask For Pricing or More Information
Whitetail Hunting in the Midwestern States
Kansas, Iowa and Illinois are top choices when researching whitetail deer hunting outfitter. Missouri, Nebraska, Kentucky, Indiana and Ohio come in secondary choices. The reason being is that the former manages their herds better by "limiting the tags sold" while the latter are "unlimited-over-the counter" states. If you're interested in booking with one of our Midwestern whitetail deer hunting outfitters, get in touch with us quickly. The best dates go fast.
Kansas Deer Hunting
It is no secret that Kansas deer hunting produces some of the Midwest's best Boone and Crockett qualifying whitetails. Kansas deer hunting is by draw only, but if you book two years in advance and get a preference point, you're typically guaranteed to draw.
Iowa Whitetail Hunting
Iowa deer hunting is considered by many hunters as the heavyweight of Midwestern whitetail states. It ranks #2 according to both the Pope and Young and Boone and Crockett records, even though it gives out the least amount of tags of any other state excluding Kansas. The archery hunt is possibly the best in the world, but it has gotten very difficult to draw a tag. Don't let that discourage you from applying! It's worth the wait! Because it's become so difficult to draw an archery tag, the gun hunts have been exceptional. Some farms go nearly un-hunted until the firearms seasons.
Deer Hunting in Illinois
Illinois is well known throughout the whitetail hunting community as the land of the giants, and is always on the short list for top deer hunting destinations. For the trophy of a lifetime, look know further. Hunting Illinois deer in the Golden Triangle in Adams, Hancock and Pike county. Illinois is a draw state, but the archery tags never sell out, which basically makes it an over-the-counter tag.
Missouri Deer Hunting
No draw! Missouri tags are available over the counter. Hunter safety certificate may be required if born on or after January 1, 1967. Missouri deer hunting ranks #5 according to Pope and Young and Boone and Crockett entries. There are "undiscovered" farms in this state that are just about unhunted. Don't overlook it Missouri as one of the best places to hunt whitetail deer!
Deer Hunting in Nebraska
Nebraska deer hunting permits are over-the-counter with no draw required, and permits are cheap when compared to other states. Another good thing about hunting in Nebraska is that you can hunt whitetails and/or mule deer, and you can take two deer per season.
Deer Hunting in Ohio
Ohio deer hunting is some of the best in the country, in fact Ohio ranks #4 for the number of record book whitetails in the record books. Tags are available over the counter, since it's a no-draw state. License and permits can be purchased online. All hunters and trappers must complete an education course.
South Dakota Deer Hunting
South Dakota deer hunting archery tags are available over-the-counter for both residents and non-residents. Rifle tags are guaranteed for residents. Non-residents must apply for leftover rifle tags.
Wisconsin Whitetail Hunting
Wisconsin deer hunting is recognized as one of the premier states for trophy whitetail hunting. Harvest permits and licenses are not available online. They must be purchased at a variety of businesses and locations throughout the state. Resident and nonresident licenses are available; prices vary by residency, season, bag method and special designations. Hunters need to have proof of hunter education if born after January 1, 1973.
Talk to us about a hunt
Whitetail Deer Hunting in Canada
Canada is known by hunters around the world as one of the best places to hunt whitetail deer, if not THE best place to find a giant buck. The deer up north have huge bodies and thick, dark racks that dreams are made of. A Canadian hunt tends to be a bit pricier than hunting down in the states. But if you're serious about upping your odds, Canada should be considered.
Saskatchewan Deer Hunting
There's a good reason that Saskatchewan deer hunting is so renowned…it currently holds the world record typical, the Hanson Buck which scores a whopping 213 5/8 inches, Boone and Crockett. Our Saskatchewan deer hunts are a slam dunk, and for that reason, they're one of our favorite hunts to send our clients on.
Deer Hunting in Alberta
Alberta has been known as a whitetail hunting mecca for a years. Your chance for a Boone and Crockett buck is as good, or better than almost anywhere on the planet. There's a very real chance of taking a 170+ class buck. Bigger deer than that taken every year…even a few over 200 inches! Another great thing about Alberta is you can combo your whitetail hunt with a mule deer or a moose.
Our Alberta whitetail deer hunts are in high demand, and usually book years in advance.  Our clients get access to prime deer hunting. Because of that, our they consistently take B&C bucks. Almost as important as where you're hunting is who you're hunting with. A reputable whitetail deer hunting outfitter that has a long track record of producing trophy bucks and a quality experience is key! That's where Outdoors International comes in.
Talk to us about a hunt
Other Whitetail Hunting Hot Spots
The midwestern states and Canada aren't the only places that have big deer. Here's a list of places that you shouldn't ignore when researching whitetail hunting outfitters.
Texas Deer Hunting
Texas deer hunting is great! It's is one of the top 10 states for Boone and Crockett whitetail entries. Depending on where/how you're hunting, trophy quality can be good to amazing. Texas has over the counter tags and license, but you must have taken a hunter education class if you were born after September, 1 1971.
You'll see a lot of deer. For some reason Texas is crawling with whitetails. It has one of the largest deer herds in the country, with three to four million animals. It doesn't look like it could hold as many animals as it does.
Montana Whitetails
Montana deer hunting license application is literally a draw. License application deadline is March 15 for the same calendar year. While literally a draw, Montana non-resident deer hunting licenses have not been selling out. For a long time there have been licenses available over the counter even after drawing. Depending on age, Hunters Safety card may be required. In some areas of Montana, you can combo with mule deer or antelope.
Washington State Deer Hunting
The Northeastern Corner of Washington state has long been known as a deer hunting hot spot. Washington state whitetail hunting and is fast becoming known nationwide. If you haven't heard about it yet, you will, and the outfitter we represent is very good.
Whitetail Deer Hunting in Wyoming
If you haven't been considering one of our whitetail deer hunting outfitters in Wyoming, you should. You'll see a lot of deer every day, and trophy bucks are a real possibility. You can use your tag for either a whitetail or a mule deer, AND you can combo with an antelope!
Are you interested in booking a hunt?
Ask For Pricing or More Information
Here are some other hunts that you might like:
Ask Us About a Hunt Request pricing and availability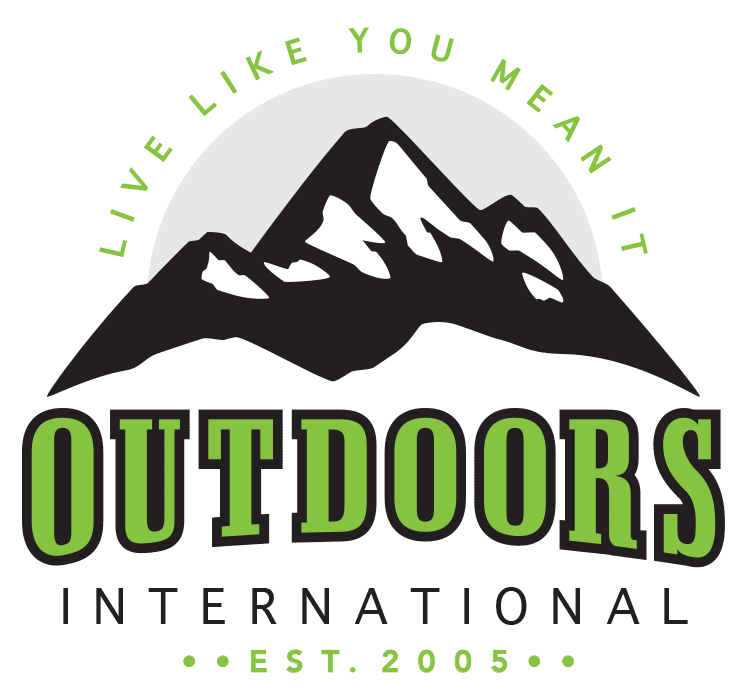 Discover why thousands of people have trusted Outdoors International to help plan their hunt.
Outdoors International has a team of hand-selected hunting experts to help you book your next hunt. Our job it is to help you in researching, booking and planning a great hunting trip with one of our amazing outfitter partners around the world.
My hunt was absolutely top notch.
The outfitter is a fantastic man and incredibly hard working and knowledgeable, there is no doubt he will do everything within his power to make peoples hunts successful and enjoyable. I plan to do it again with him next year for sure.
Wade Zuver
Our hunt was excellent.
We saw bucks every day along with all other sorts of wildlife. Mountain goats, bears, and foxes were common sights. Fishing and crabbing was special bonus. The food was excellent, the crew was amazing. Outdoors International did a great job of finding exactly what we were looking for.
Jesse Neveau
What an amazing experience!
The hunting lodge was out of this world!, Rooms, food and the scenery were all A+. Our guide was exceptional and had us on Shiras moose all five days. We saw over 30 total with at least 10 bulls. They had a plan for everything including taxidermy and game processing.
Kayla Redmon
LET'S START PLANNING YOUR NEXT TRIP
Be specific so we can find exactly what you're looking for.