Alaska mountain goats are very affordable to hunt in comparison to hunting goats in Canada. Also, for the most part, the elevations are much lower as well. Since they live in lower elevations, mountain goat hunting in Alaska has more options than other places. Alaska has roughly 30,000 goats, offers OTC tags, and also produces record book animals.  Mountain goats in southeastern coastal Alaska are known to be some of the largest in the world, with mature Billie's reaching 350 pounds.
Mountain Goat Hunting in Alaska
With a few exceptions, goat tags in Alaska are OTC, so you don't have to draw a tag.
Alaska has lots of mountain goats. It's common to see 10-20 mountain goats every single day!
Hunting mountain goats in Alaska is affordable compared to other areas they are found.
You can expect good trophy quality. With severe winters being the norm, goats grow coats that are second to none, and our hunters take Boone and Crockett billies almost every year.
We offer 1:1 and 2:1 mountain goat hunts. The 1:1 hunts always give you the best chance for success, and we highly recommend going that route.
Hunting season is September through January. The later you go, the better the hide will be.
One cool thing about mountain goat hunting Alaska, is that you can often make your hunt a combo by adding a brown bear, black bear, grizzly bear or a moose. That said, it is a good idea to stay focused on mountain goats until you harvest your billy.
On typical goat hunts where you'll be base camping out of tents (and sometimes cabins) down in the valley floors glassing for a trophy billy up in the high country. Once one is found, you will climb up with a spike camp, and hunt out of your backpack until you are successful. Most of our hunters harvest with only one day at higher elevations, but come prepared for hunting hard.
We have one hunt where you fly into elevation and hunt from there. This can be a game changer. Definitely not as physical as the other options.
Vessel based mountain goat hunts are much like the first option, but you'll have "luxury" accommodations. Since this hunt is boat based, you typically glass from the saltwater, then a stalk is formulated. It is rough, rugged, absolutely beautiful terrain, so we recommend you come in good shape. A 3,500′ + vertical climb is required in some situations, so physical fitness and leg / knee strength are requirements for success. Most of our clients harvest with only one day at higher elevations. Our boat based mountain goat hunt is highly sought after, and for that reason very limited.
Are you interested in booking a mountain goat hunt?
Ask For Pricing or More Information
Here are some more hunts in that you might like:
Ask Us About a Hunt
Request pricing and availability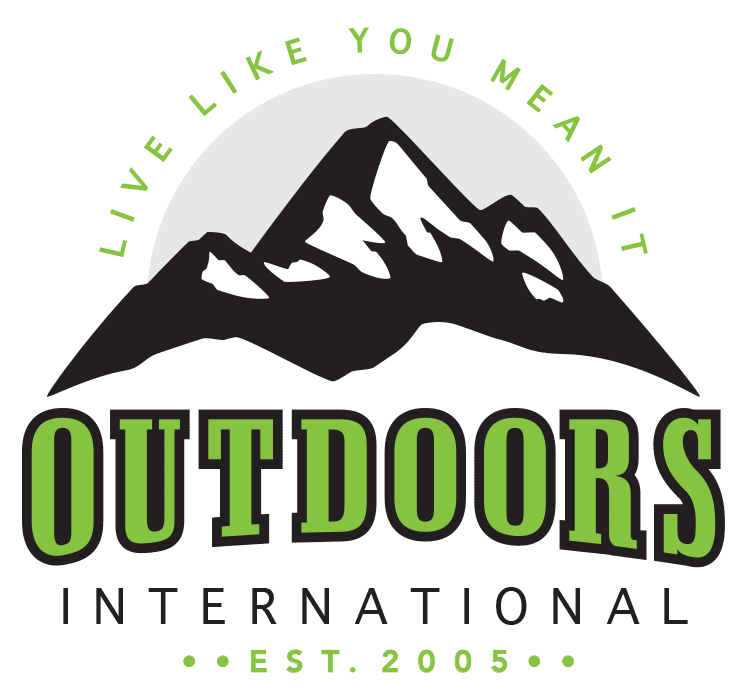 Discover why thousands of people have trusted Outdoors International to help plan their hunt.
Outdoors International has a team of hand-selected hunting experts to help you book your next hunt. Our job it is to help you in researching, booking and planning a great hunting trip with one of our amazing outfitter partners around the world.
My hunt was absolutely top notch.
The outfitter is a fantastic man and incredibly hard working and knowledgeable, there is no doubt he will do everything within his power to make peoples hunts successful and enjoyable. I plan to do it again with him next year for sure.
Wade Zuver
Our hunt was excellent.
We saw bucks every day along with all other sorts of wildlife. Mountain goats, bears, and foxes were common sights. Fishing and crabbing was special bonus. The food was excellent, the crew was amazing. Outdoors International did a great job of finding exactly what we were looking for.
Jesse Neveau
What an amazing experience!
The hunting lodge was out of this world!, Rooms, food and the scenery were all A+. Our guide was exceptional and had us on Shiras moose all five days. We saw over 30 total with at least 10 bulls. They had a plan for everything including taxidermy and game processing.
Kayla Redmon
LET'S START PLANNING YOUR NEXT TRIP
Be specific so we can find exactly what you're looking for.