Hunters around the world dream of hunting in Alaska. It's filled with diverse opportunities differing from anywhere else in the world. This great state has more than a dozen species of big-game animals including: bison; caribou; elk; muskox; wolves; black bears; Dall sheep; moose; brown and grizzly bears; Sitka black-tailed deer; and mountain goats. It's no wonder so many people are drawn to this amazing destination.
Contact us today to request more information, pricing, availability or to start planning your hunt.
---
Get More Information About Hunting in Alaska
What you'll need for hunting in Alaska:
A Safe, Vetted Outfitter - Talk with your hunting consultant to determine the best areas, outfitters and times to hunt the species you seek.
Alaska Hunting/Fishing License - Can be purchased online at www.adfg.alaska.gov.
Know the Laws - Familiarize yourself with the Alaska hunting regulations and carry a copy with you into the field.
Quality Gear - Purchase reliable equipment, and practice with it ahead of time.
Proper Preparation and Expectations - Be prepared physically and mentally for tough weather, difficult terrain conditions, isolation, and weather delays… these are all normal.
Trip Insurance - Alaska is a hard place, things not going according to plan is normal.

Many hunters find it best to plan for at least 10 to 15 days when hunting in Alaska. This is due mostly to weather.

Insuring your hunt is vital! Get you a free trip insurance quote.
Moose
Moose hunting in Alaska is something most hunters dream of.
They key to taking a giant bull moose in Alaska is to hire a great outfitter, who will get you into remote country that holds high numbers of quality bulls, and has little resident hunting pressure.
Lots of good units with OTC tags. However, you can slightly increase your odds by drawing a tag in a controlled unit.
Alaska is all about remoteness. You will fly into the backcountry with little hunting pressure.
Alaska-Yukon bulls that measure 60 inches, with some of the larger bulls pushing up to, and over a whopping 70 inches!
Combo hunts are the norm.
High success rates.
If you're the do-it-yourself type and think you're up for it, we do have some solid drop camp options.
Brown Bear
Brown bear hunting doesn't get any better. Every year, big Boone and Crockett boars are taken in both spring and all hunts.
Although you can hunt brown bears in Europe, Alaska is the place most hunters think of when it comes to brown bear hunting. From mainland bear hunts on the Alaska Peninsula, to vessel based hunts in Prince Williams Sound to Kodiak Island, we can help you find your perfect brown bear hunt. Alaska's grizzly bear populations are at all time high, and our hunters have had a success rate of over 90%. Trophy boars are the norm with average hide squaring over 8 feet.
Grizzly Bear
Grizzly bear hunting in Alaska is usually done as a combo hunt.
More often than not, when you're grizzly hunting in Alaska, you'll make it a combo. Our outfitters offer combo hunts with caribou, moose, black bear and/or wolf depending on where you're hunting.With an estimated 100,000 bears, Alaska has a TON of black bear hunting options! If you're interested in hunting in Alaska, ask us about our vessel-based black bear hunts. They are more expensive, and extremely limited, but they're awesome.
Black Bear
Black bears are numerous and there are lots of options.
Color phases in Alaska can vary from jet black to white. Black is unsurprisingly the most common color phase of black bear in Alaska, but brown or cinnamon-colored black bears are sometimes seen in South-central Alaska and on the southeastern mainland. Cinnamon-colored black bears are also common in Alaska's Interior. Some bluish-colored bears called glacier bears may be found in the Yakutat area and in other parts of Southeast Alaska.
Caribou
Our hunters have a track record of high success on trophy caribou.
If you want a big caribou, and possibly one that turns out Boone and Crockett, we have your hunt! With several bulls a year that meet B&C, this is your shot at a true monster!
Several caribou every year that make Boone and Crockett or Pope and Young.
Our guided hunters enjoy a tremendous success rate for caribou, at close to 100%!
Our unguided caribou hunts also have tremendous success rates on trophy bulls, but inventory is very limited.
Combo with moose, grizzly bear, brown bear, or a mountain goat.
Dall Sheep
A Dall sheep hunt usually starts an addiction.
Dall sheep are the least difficult and least expensive North American sheep to hunt, and usually the first ram hunters take when going for their Sheep Slam. Their population is steady and increasing and they are easy to glass. Dall sheep hunts are available in Alaska, the Yukon, British Columbia and the Northwest Territories.
Over the counter sheep tags (in most units).
Affordable compared to other sheep species.
Early August – go on your dream hunt without sacrificing your deer or elk hunts.
On a typical hunt, you can expect to see sheep daily.
Fly-in backpack hunts OR float hunts.
Grizzly bears, wolves and caribou can be added on a trophy fee basis.
Mountain Goat
Alaska is the most affordable place to hunt mountain goats.
Mountain goat hunting in Alasia is very affordable to hunt in comparison to hunting goats in British Columbia, Canada. Also, for the most part, the elevations are much lower as well. With severe winters being the norm, goats grow coats that are second to none, and our hunters take Boone and Crockett billies almost every year.
Alaska has guaranteed, OTC mountain goat tags.
Affordable compared to other areas.
Lower elevations than almost any other area.
In some cases, fly in, land at elevation and hunt from there without having to climb up to where the goats live.
Lots of goats. It's common to see 10-20 goats every day.
Trophy goats. Our outfitters take B&C and P&Y billies almost every year.
Combo with moose, grizzly bear, brown bear, or a caribou.
Sitka Blacktail Deer
Sitka blacktail deer hunting in Alaska makes a great unguided adventure.
Deer populations in Alaska fluctuate considerably depending on how hard the winter is. When winters are mild, deer numbers generally increase. Periodically, however, a severe winter will cause a major decline in the population. This results in poor hunting for a few years, but in general, Alaska has a ton of deer and great hunting.
Ask Us About a Hunt
Request pricing and availability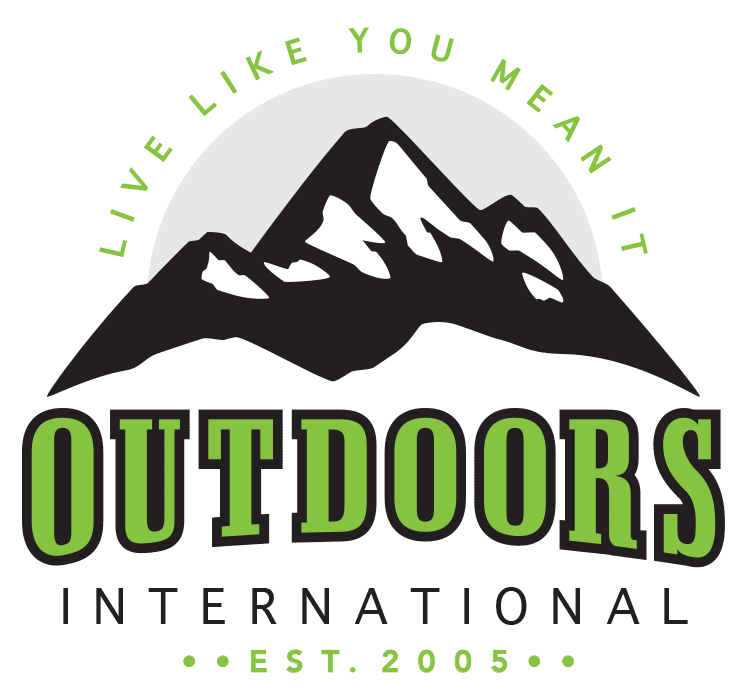 Discover why thousands of people have trusted Outdoors International to help plan their hunt.
Outdoors International has a team of hand-selected hunting experts to help you book your next hunt. Our job it is to help you in researching, booking and planning a great hunting trip with one of our amazing outfitter partners around the world.
My hunt was absolutely top notch.
The outfitter is a fantastic man and incredibly hard working and knowledgeable, there is no doubt he will do everything within his power to make peoples hunts successful and enjoyable. I plan to do it again with him next year for sure.
Wade Zuver
Our hunt was excellent.
We saw bucks every day along with all other sorts of wildlife. Mountain goats, bears, and foxes were common sights. Fishing and crabbing was special bonus. The food was excellent, the crew was amazing. Outdoors International did a great job of finding exactly what we were looking for.
Jesse Neveau
What an amazing experience!
The hunting lodge was out of this world!, Rooms, food and the scenery were all A+. Our guide was exceptional and had us on Shiras moose all five days. We saw over 30 total with at least 10 bulls. They had a plan for everything including taxidermy and game processing.
Kayla Redmon
LET'S START PLANNING YOUR NEXT TRIP
Be specific so we can find exactly what you're looking for.